Window grid bar clip
A quick learner from Tampa, FL says:
August 26, 2012
I am trying to identify the small clip in the photos (I ordered the larger clip from you and they are perfect - 55-182.)
The (almost) straiaght clip is used to hold the horizontal grid bars in place. The are inserted in in the slot at the junction of the horizontal grid bar and verticle grid bar.
Thanks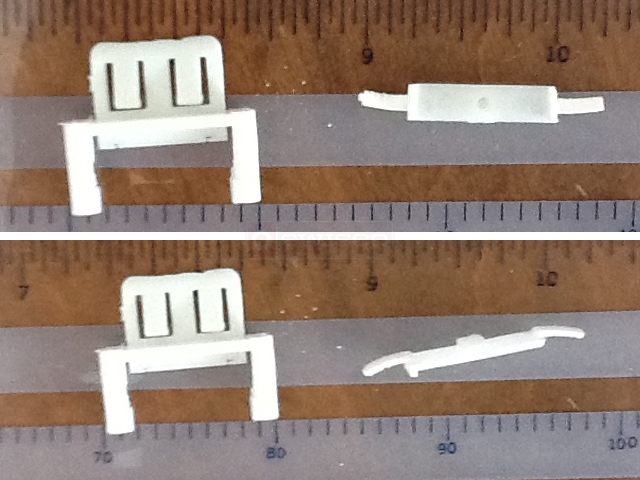 Paul from SWISCO responded:

August 28, 2012

Good morning! Thanks for posting. I'm not quite familiar with that smaller, straight clip. It almost looks looks like its broken off of something larger. Can you confirm? If it is broken, could we see a picture of one that is undamaged?
A quick learner from Tampa says:
August 28, 2012
That is the entire clip (as near as I can tell).
The vertical bars pass through holes in the horizontal grid bar.
The straight clip goes in the space between the two bars. (It slides into the groove on the vertical grid.)
The ledge on the bottom left is where the horizontal bar rests to keep it from falling.
The verticar bar has a notch that the bump on the back of the piece slides in to.
I've drawn a piture (excuse the bad drawing skills).
Thanks.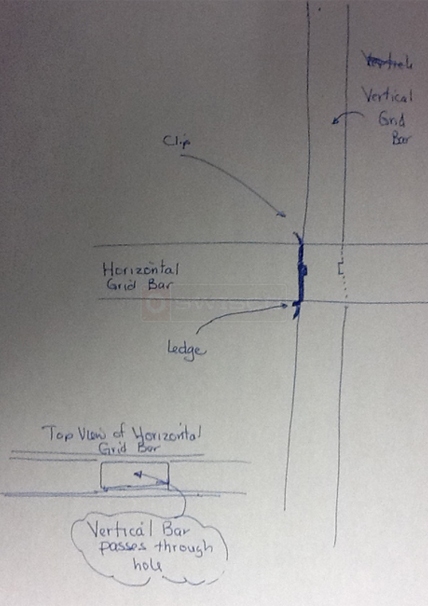 A quick learner from tampa says:
August 29, 2012
Here are some photos of the clip in its natural environment.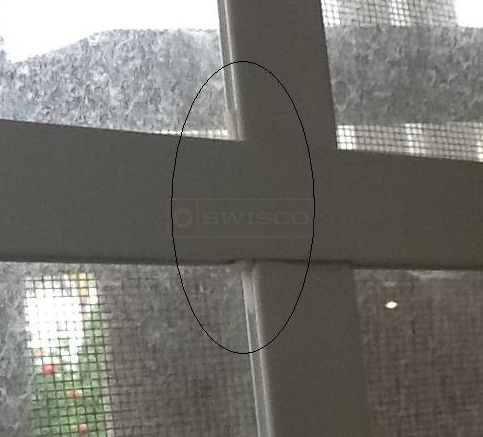 Tom from SWISCO responded:

September 6, 2012

Thank you for your patience in this matter. Unfortunately, after extensive research, we have been unable to come up with a substitute for this grid clip. I do not believe we will be able to help you with this project. I apologize for the inconvenience.

However, should we ever come across something like this, I will be sure to notify you the moment we have any information.