aluminum side rails wood sash double hung no tilt
A quick learner from Toledo says:
September 15, 2016
US PAT 2203427

https://www.google.com/patents/US2203427?dq=patent:2203427

This is the system I have... c.a. 1940 Detroit

My question is this: any parts around? also, could the wood sashes be saved and used in a modern balance/track system?
Paul from SWISCO responded:

September 16, 2016

I'm afraid the information provided doesn't tell us what you need. What hardware are you looking to replace, exactly? Can you show me pictures of the individual parts you need to replace from your window? That would be a huge help.
A quick learner from Toledo says:
September 16, 2016
yes, sorry... I had not taken the window track out of the casement last post... If these are salvageable, I need to find a way to better fasten the spring loaded side to the wall. There are recessed screw guides/eyelets; but several have popped through the track, others have widened the recessed screw nubopenings and the fastening screw simply pulls through.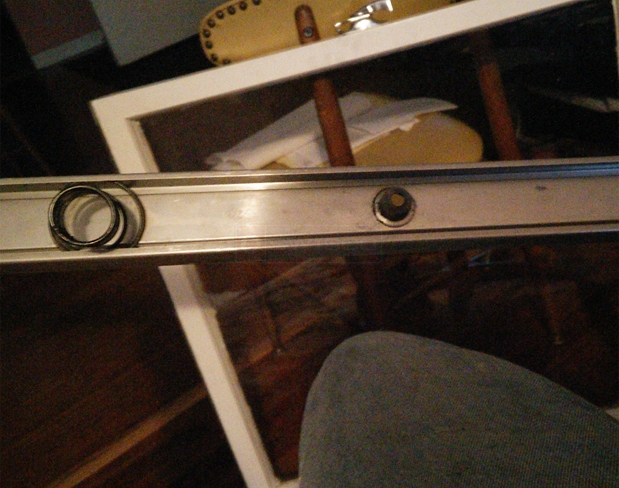 Dave Sr. from SWISCO responded:

September 20, 2016

I'm certain your window tracks are no longer available. I have seen this type once or twice before when I was removing them to install new vinyl replacement windows. The way your sashes are shaped on the sides prevent you from using another type of track or balance system. However, if you do want to try and repair your window, I would suggest purchasing some type of screw and washers at a local hardware store. Take the track with you to show them and maybe they have a type of washer and screw that could help secure the tracks in the window.
A quick learner from Toledo OH says:
September 20, 2016
Sorry to annoy you... One more question.. (carrying un-lit cigar and wearing an old trench coat like Columbo)...

If I can keep them.. What type of lubricant, or none, should be used on the tracks/sashes?
Dave Sr. from SWISCO responded:

September 22, 2016

Alright, Columbo, I'll see what I can do. To lubricate the tracks, I would suggest the

75-077

slider track lubricant, or an equivalent furniture wax polish (I've known people to use old candles in a pinch!) You can also use a type of silicone spray or even a type of furniture wax polish. We advise against oils like WD-40, which can collect dirt and debris and clog up the wheels. You want a lubricant that is dry.
A quick learner from Toledo OH says:
September 22, 2016
This post is for upper corporate management...

These guys deserve all the "corporate love" you can give them.. Cut upper-management bonuses, salary and squeeze out a big pile of corporate cash and share it with your peeps.

At least match 401Ks to the max allowable by law and make sure there is pension and disaster money.. Be good corporate citizens and find a way to more than take care of your "Human Resources".

Thank You in advance in your attention to this matter; Jack