i want to repair broken apparatus that keeps windows from crashing down
A handy person from san diego says:
October 30, 2014
Hi! I am having a difficult time getting someone to repair my windows. I have 6-7 windows that will not stay open. they are double hung wood window sashes with these channels running down the side. i can see a kinda piece with a string attached to it but it is laying loose in the bottom of some of the channels no longer connected to anything.

i have windows about 24.5 inches high with the channels about the same height. the markings include 10 bsi, bsl or psi but nothing else that I can see.

i have not tried to take the sash out. should i?

this was a remodel of an old building that turned two upper units into one but the building itself is pretty old.

there is not any rot or softness to the sashes or frame though it has been painted many times.

to make things more difficult, there are interior shutters installed over the windows making it hard for me to understand where the window ends.

any advice on getting these repaired. i have been reading on the internet but really haven't seen any thing that looks like what i have. these are non tilting windows.

is there anyone out there who repairs windows? do you have a referral? HELP!
Paul from SWISCO responded:

October 31, 2014

It sounds like you have our

Series 750

or

Series 751

balances, but I cannot say for sure based on this information. Take a few pictures of your parts and we will try to help from there. Unfortunately, we don't have a service man in your area. You should be able to find one in your local Yellow Pages.
A quick learner from San Diego says:
October 31, 2014
I think I have the 751 series based on review of your website pics and video. So I need 2 replacement channels for each sash (4) per window double hung
Can I just repair bottom sash?
Now I need a video on how to take the window out!? Do us have one of those?
Doesn't looke too hard to replace channel but I have to get each window out, right
Ps. Thx so much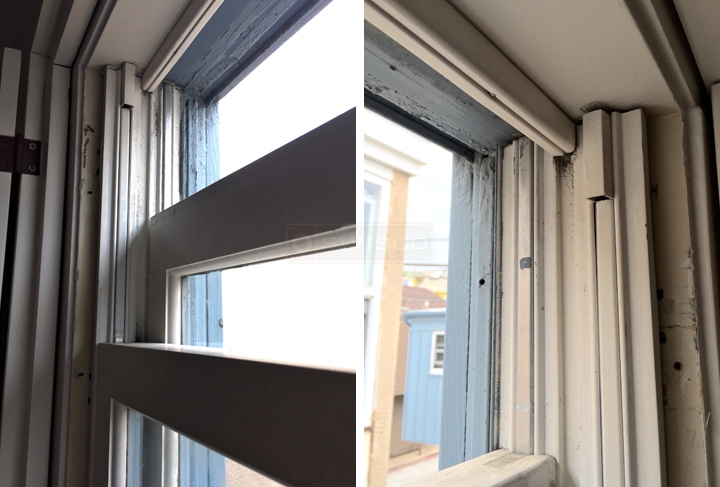 Paul from SWISCO responded:

November 3, 2014

We do have a video on repairing your type of window. I've posted it below for you to watch. You can just replace the broken balances for the bottom sash, but you will have to remove the two sashes with the track to replace the bottom sash balances.