installing bubble seal (gap or tight?)
A quick learner from Shakopee Minnesota says:
October 11, 2014
I am replacing the weather seal in all of our Scherer Brothers Far North casement windows that were installed in 2000. Most of it is cracked or falling apart. I purchased a
58-055
sample to tryout and it seems to fit the kerf fine and does a great seal.
I noticed that the original installed seals seemed to be about a half inch or more short at each end. Some are flush on one end and a gap on the other and some have a gap on both ends. When I go to install the new stuff should I follow that or keep everything a little tighter?
Do I leave a gap at the top for the sides and not at the bottom?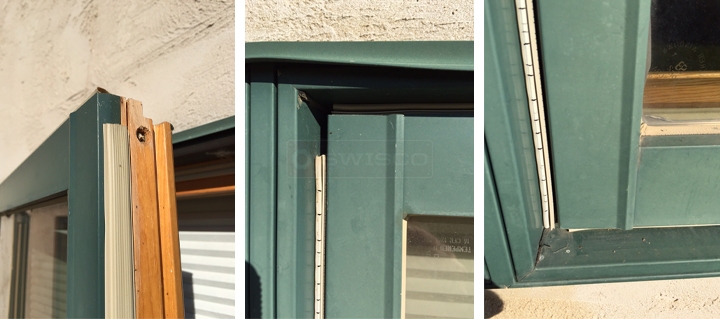 Paul from SWISCO responded:

October 15, 2014

The seals should meet at the corners. I suspect your old weatherseal just shrunk over time, which is a relatively common occurrence.
A quick learner from Shakopee Minnesota says:
October 15, 2014
thanks

Wow, amazing that it shrunk by that much.

Not sure I know how to get to the weatherstripping on the fixed windows.
Dave Sr. from SWISCO responded:

October 16, 2014

When the manufacture installed the original weather stripping, they might have pulled or stretched it, which would in turn cause the weather stripping shrink back.

You will need to remove your fixed sashes to install the new weather stripping. To do that, most window manufactures have the stationary sash secured with clips. These clips are normally on the inside of the sash hidden by the inside window trim around the sash. I know Andersen and other manufactures use this set up, at least, so it's fairly common. It can be a little tricky, so if you've never done it before you might want to have a professional do it for you so as to not to damage the trim or the window.
A quick learner from shakopee says:
October 16, 2014
Thanks!