ordered part S385-27
A quick learner from Ramona, CA says:
September 10, 2013
I ordered 8 of these and they are exactly the right configuration and size etc. But when I put them in they break. Am I doing something wrong? The string pulls out and one of the wheels breaks. It seems quite tight to pull the window down. Is there a way to break in the springs? The tension I ordered was option 2640 because in this forum I read off the markings on the old one and it said 26 4 FL CALDWELL. So the advice back was it seemed that option 2640 was the one. Can you help me? I've broken 2 of the 8 already and don't want to break any more.
Tom from SWISCO responded:

September 12, 2013

Thank you for posting. I'm sorry to hear that these balances have broken. Before we do anything else, I just have a few questions.

First, what is the weight of your window sash? A stamp of 26 4 does correspond to our 2640 option, but it's possible that 26 4 was an incorrect stamp to begin with.

Also, could I see a picture of the metal hook at the end of the pulley spring? That might be a clue as to why these balances are breaking. Thanks!
A quick learner from Ramona, CA says:
September 12, 2013
I think the response got lost so I'm redoing it. The windows weigh 18.5 lbs. I've attached a picture showing the hook which didn't break but the string it was attached to did. The while wheel didn't do too well either. We did this twice and the same result each time. I have 6 others I bought which I don't want to repeat this with. Thanks for your help. Hope this post goes through.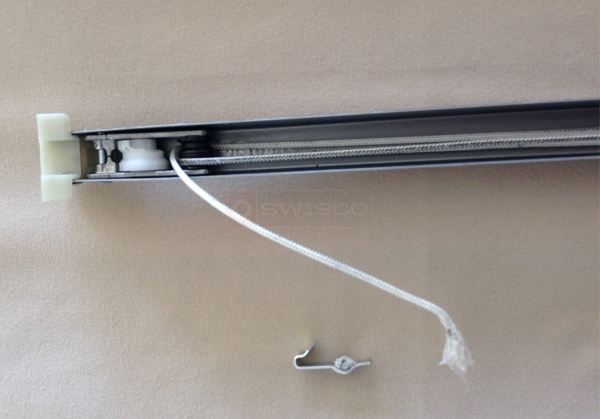 Paul from SWISCO responded:

September 17, 2013

Hey! Thanks for getting back to us. Looking at the clip, it doesn't look like that was the issue. You see, sometimes when a cord breaks like this, it's because there is too much wear on the knot. However, your hook has a little relief pocket to nest the knot and keep it from experiencing too much wear.

If that's the case, I'm not sure what the problem could have been. Could I maybe see some pictures of your original balance? We may be able to catch something. If you don't have it handy, maybe check another identical window in the house. It would be important for us to see the clip on the original, just in case.
A quick learner from Ramona CA says:
September 17, 2013
Thanks for getting back to me. I have the picture of the channel balance that we are trying to replace with yours. It shows the markings etc. I'm wondering if we shouldn't have gotten the 2630 instead since the window is 18.5 pounds? The spring is awfully tight when you try to shut the window. It seems so tight so that it breaks the knot and wrecks a wheel. What do you think?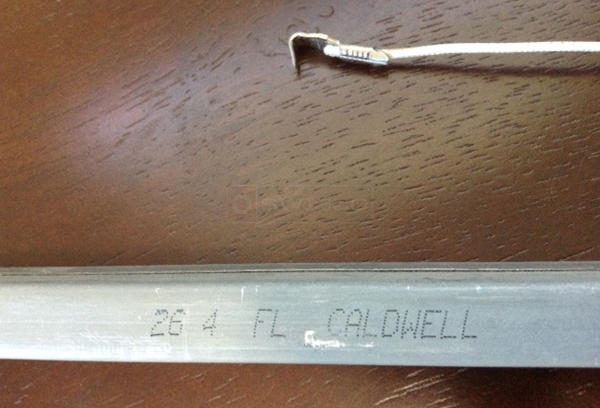 Tom from SWISCO responded:

September 18, 2013

I think you might be right. I'm not sure why the original installers used a balance whose stamp was 26 4, as it is clearly too strong. Did you ever have problems with it in the past?