replacing with new balances
A home owner from Orange Park Floida says:
February 10, 2014
I need to order several new complete channel balances for my kinco windows. The Part numbers I can find on the back of them are below:
29-6 HA2 CMC 2
29-4 FA2 CMC 12
I have also included photographs of them as suggested by previous strings. Can you help me?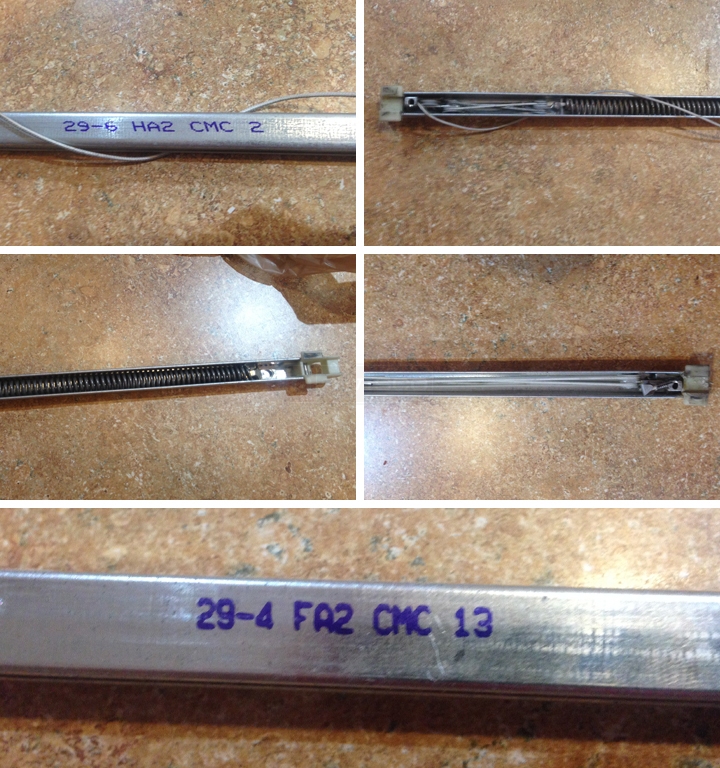 Tom from SWISCO responded:

February 12, 2014

Hey, thanks for posting. I've narrowed this down to two possible channel balance Series: either our

Series 380

or our

Series 385

balances.

Now, as you can see, there is only one difference between these two Series, and that is their bottom shoe. The

Series 380

uses the

15-005

while the

Series 385

uses the

15-004

. I can't quite tell what you have based on your pictures, though. Please carefully compare their dimensions to your own hardware and see which is a better match.
A home owner from Orange Park Florida says:
February 12, 2014
I believe it is the 1 inch type or the
15-005
. I would rather purchase the entire aparatus than to have to try to replace individual parts and have to assemble it. Is that possible?
Tom from SWISCO responded:

February 14, 2014

Oh, I'm sorry for the confusion. You don't have to replace the individual pieces at all. I only wanted you to identify your bottom shoe so you know what Series you need. If you think you have the

15-005

, then I recommend the

Series 380

as outlined above.
A home owner from Orange Park Florida says:
February 25, 2014
One last question, I hope

The balance sits in a slot on the sides of the window. Some of those slots are blocked at the upper end with a white plastic piece affixed to it. Some of the windows I am repairing are either missing that piece or it is broken - causing the balance to slide up without the window...so it doesn't function. What is that plastic "stopper" called? Once I replace it, how do I affix it to the metal window? Is there a special adhesive?
Thank you
Tom from SWISCO responded:

February 26, 2014

It sounds like you're describing a

top sash guide

. You can browse through that section to find the appropriate replacement. They usually screw onto the sash. If yours does not, then it might be something strange. I would recommend sending us a few pictures of one.