screen door latch "spindle"
A quick learner from Walnut CA says:
March 30, 2016
Hi. I
Tom from SWISCO responded:

March 31, 2016

I'm sorry, but it seems your question was cut off. Could you try again? What problem are you having with your screen door spindle? If you had any pictures, that would be a huge help.
A quick learner says:
March 31, 2016
I will try one more time - I think it cuts off if I use an apostrophe character as I type:
Hi. I am looking at your item #
40-038
. I am needing to replace the spindle from an Atwood RV screen door latch.
The spindle I need to replace seems to measure 1/4 inch diameter, not 5/16 inch as your
40-038
.
My length is 1-1/4 inch
Dave Sr. from SWISCO responded:

April 4, 2016

Thanks for clarifying! The

40-038

is fairly standard in the industry, and despite our research we haven't yet been able to find an exact match for your specifications. If you can, please send us a photo of your spindle along with a photo of the handle it goes to. Dimensions for both would be a huge help.
A quick learner says:
April 4, 2016
Hi. I am really glad you had me look at it again -- there is a NUMBER stamped on the spindle, "0250-4"
My measurements are accurate, but perhaps this number will tell the story. Attached are several pictures as requested.
Because of the design of the latch, the spindles bend and then eventually break. The screen door latch is held tightly against the inside of the outer door - and then to make it worse, you actually pull the door closed with a pull-bar attached to the screen door. So the two doors make a sandwich and it puts way too much pressure on the spindle. Poor design!
Let me know what you think - thanks again! /jim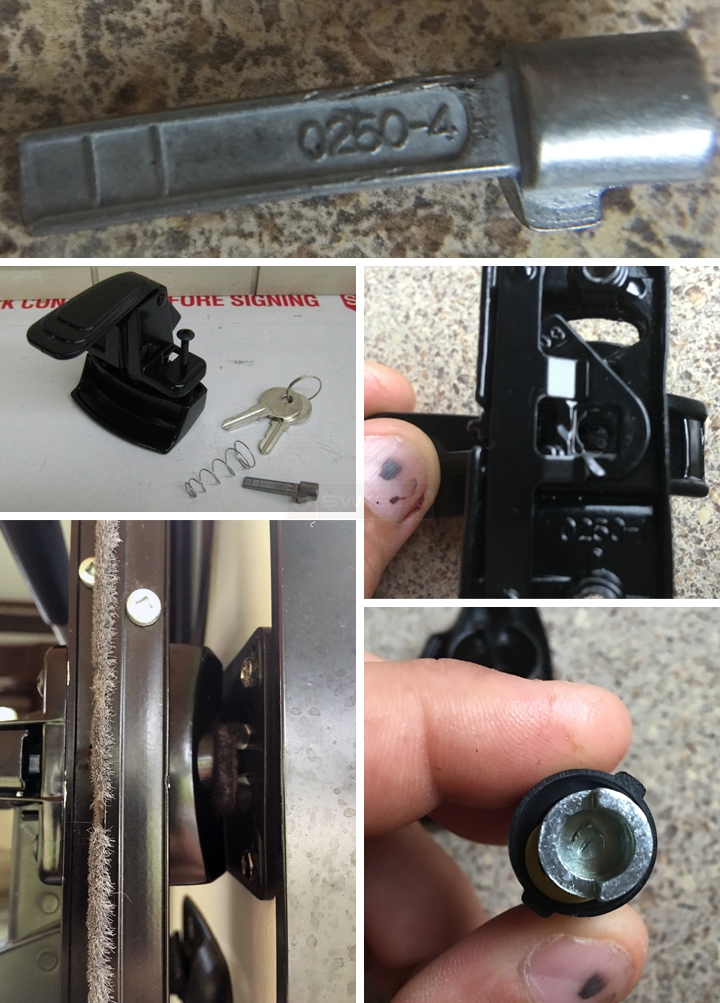 Dave Sr. from SWISCO responded:

April 7, 2016

Thank you again for your patience as we research this. This is a fairly unique style handle set, likely due to the fact that it's from an RV. RV hardware can be a little tricky. Unfortunately, we have not been able to find a spindle that matches what you have. I'm afraid the

40-038

is the closest match we have been able to find by itself.

I know it's not ideal, but would you be able to grind the

40-038

down a little? I'm not sure if it would engage in your handle set even after, but that may be your best bet. I am sorry we cannot offer a better match.
A quick learner says:
April 12, 2016
Hi. Received my spindles today. The heads on yours are a little too big, but I made them work by shoving them in hard (I don't ever need to turn the lock!). Was able to shear off at the proper length with the help of a hacksaw.

So thank you thank you for the support. Instead of replacing a $15 latch set I can instead replace a $2 spindle (if it ever breaks again - yours are sturdier).

Best regards! /jim