semco windows
A contractor from Westerville, Ohio says:
May 23, 2014
Hello - we have a customer with several windows with balances broken. These are double hung Semco windows - original to a 1998 house outside Columbus Ohio. We have two sizes - actual window 31*27 with a 29 inch balance and 31*31 with a 33 inch balance. On the 29 inch balance the stamp is r28TG. We need 6 sets of the 29 inch and 9 sets of the 33". We need a few sets of the top window balance as well - these I didn't pull out but they informed me a few don't stay up.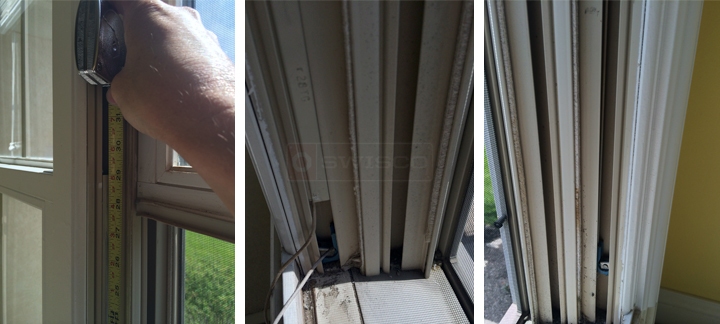 Tom from SWISCO responded:

May 23, 2014

Thanks for posting. It's hard to tell what you have without seeing the balances removed, but from what I can tell it looks like these are similar to our

Series 751

channel balance. Check it out and see if you agree.
A contractor from Westerville, Ohio says:
May 23, 2014
Tom, thank you. A couple more questions. The top window balances - would we know that size of those from these or do I need to measure them? Second - I watched your video to remove the jamb liner and the video has a nifty interior piece to unscrew - but my windows have wood trim all around and the liner is below the sill. Will I need to remove all of the trim around the window to get at the jamb liners?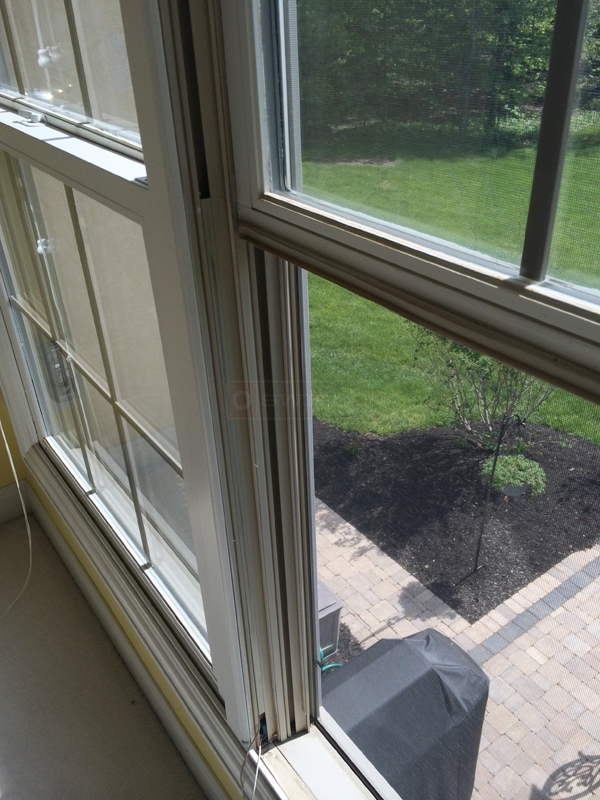 Paul from SWISCO responded:

May 27, 2014

Yes, sounds like you will need to remove the side interior wood trim and possibly the top to remove the jambs with the sashes. Don't touch the sill, though. Before you take the jambs out, just tilt in the top sash. From there, you should be able to check the length and code printed on the channel.
A contractor from Westerville, Ohio says:
June 9, 2014
Hello,
To follow up on the discussion here. These were really easy to remove after we watched the videos. I want to be sure we are ordering the right ones - we have to order 15 sets for the bottom and 15 for the top - so...
Are the 751 series the correct width. It doesn't match the actual, but I don't know what your width numbers are measuring.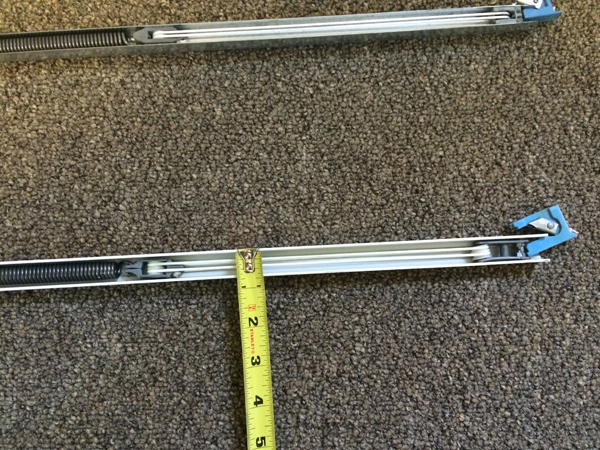 Paul from SWISCO responded:

June 9, 2014

Ahh, I see. Thank you! This will have to be a custom made Series 751, since it doesn't come with that kind of shoe. This balance has a width of 9/16" and a depth of 5/8" and will use our

15-197

shoe. After that, we just need you to confirm the length of each balance you're interested in (I believe they were 29" and 33" long), as well as what each stamp printed on each channel reads and we can get started.
A contractor from Columbus, Ohio says:
June 10, 2014
Hello. We need 6 - 29 inch, 9 - 33 inch for the bottom. "p32TG"

For the top - we need 8 - 29 inch and 6 - 33 inch. "32*Hbsivb"

And I am speaking in pairs so - 6 = 12.

Email if possible. I need to get these done soon. Customer is waiting. Thank you.
Tom from SWISCO responded:

June 11, 2014

Great. I see before you said the 29" balance is stamped with 28TG. Is that the case for both 29" balances? Also, for the second 33" long balance, can you confirm that the stamp isn't actually 32HD? I know of no stamp that matches 32Hbsivb

If so, check out the order forms I've started for you below based on your specifications and fill out the rest of the information. One of our representatives will get back to you with a price quote and an item to add to your cart.

1)

29" long balance stamped with 28TG

2)

33" long balance stamped with 32TG

3)

33" long balance stamped with 32HD