Can the 39-389 work for a window from 1961?
A home owner from New Jersey says:
May 21, 2013
Hi, I need to replace my Andersen Roto-Operator on 3 awning windows. The arms are about 15" and the existing one looks very similar to product number 39-389; however, I'm almost positive these are the originals, and the house was built around 1961.

I found "8-60" in small print on the glass. This product states it is for windows made after 1981. Any idea if this will work?

If I'm replacing the whole unit, I don't see why it has to be exactly compatible with the window. If it's not compatible, can I return them?

Thanks, Mike
Dave Sr. from SWISCO responded:

May 23, 2013

Hey, Mike. Thanks for posting. I'm not so sure if the

39-389

will work or not, but it could with a little revision. To be more certain, though, could I see a few pictures of your existing operator? That will give us a better idea of what we're working with.
A quick learner from New Jersey says:
May 23, 2013
Hi Dave. Thanks for the reply. Attached (I hope) are 5 pictures showing various angles. I understand the trim piece of wood that sits on top of the operator probably wouldn't fit perfectly on top of the newer operator, but perhaps I could buy a replacement trim piece. This doesn't have to be or look perfect; I just want something that allows the windows to crank open and close without too much hassle. Thanks again. Mike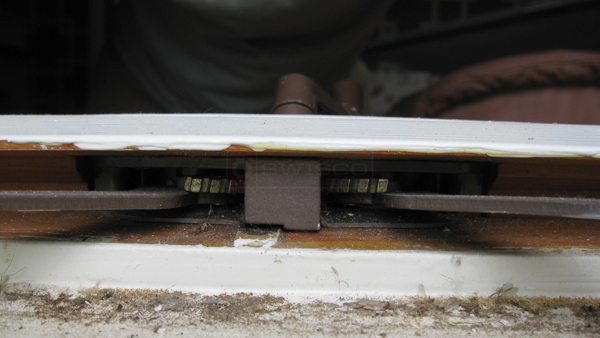 A quick learner from Nebraska says:
May 23, 2013
I actually have the same question. Our house was built in the 60's and has original windows. All our windows are Anderson awning operators but they were installed vertically. I've attached files, would these be interchangeable with this series? The measurements seem to be similar.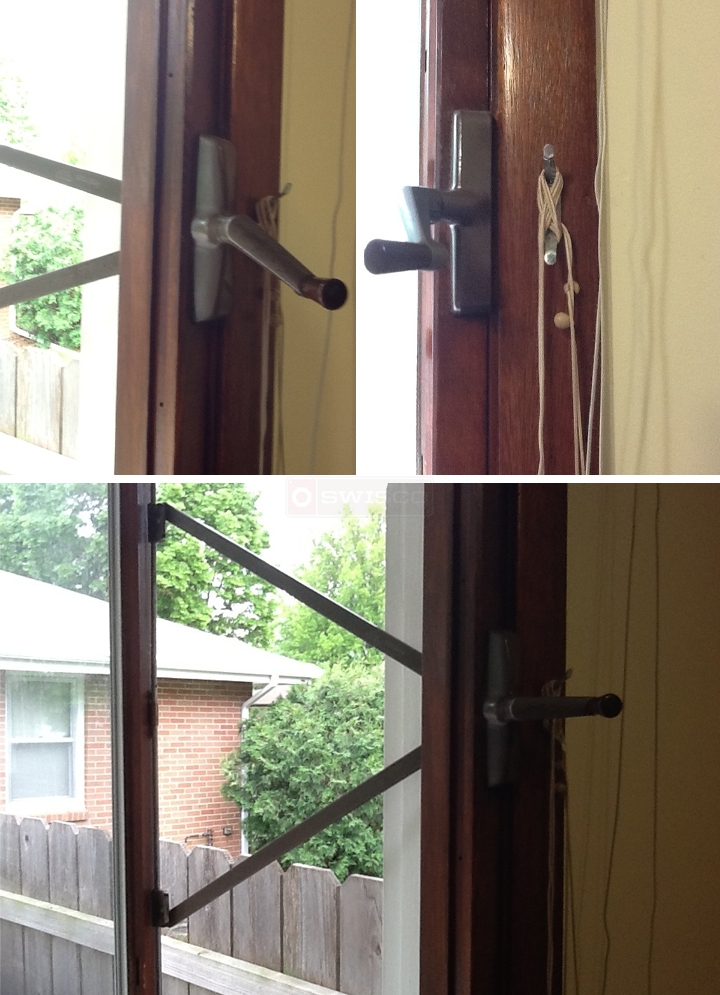 Dave Sr. from SWISCO responded:

May 24, 2013

Great, thanks for the images, both of you. I think our

39-389

is the closest thing we'll have to this hardware. I think it's a good match, but you might have to recut the bottom of the wood sill cover for it to fit properly.
A quick learner from NJ says:
May 24, 2013
Mine is definitely the same one as the Nebraska photos. I don't mind recutting the sill cover. Thanks for the help. I'll give it a try. Mike
A contractor from Chicago, il says:
March 12, 2015
Hi Mike,
I am facing the same situation on a remodeling job. Wanted to follow up and see how the modification to the bottom wood sill cover went to accommodate the new SWISCO
39-389
operator
unit. Any issues with the modification/install?
Regards,
Russ