Champion Window unidentified part
A quick learner from New Albany, IN says:
March 29, 2015
Own a house with previously installed double-pane, sliding, tilt & turn Champion Windows.
top pane: pull down, this piece falls out. Top pane can no longer be closed all the way. I have no idea what this piece is, where it came from, and how it helps the top pane close - this has happened on 4 panes already! Help.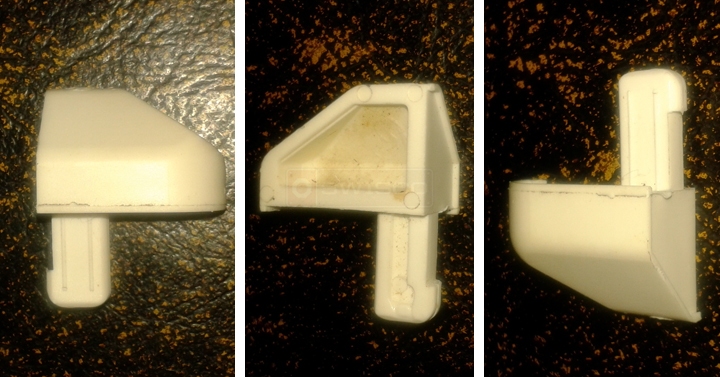 A quick learner from New Albany, IN says:
March 30, 2015
Hello - I figured out what the part is. It is an end-cap that snaps on the piece that lets you pull down the window.

But I can't for the life of me figure out why, now that I have unlocked and opened the windows for the first time this spring to get fresh air, I can't get the top pane all the way back up - I can't find any obstructions, and they keep sliding back down.

These are champion double hung, double pane, tilt and clean windows.

Any help appreciated!
Paul from SWISCO responded:

April 1, 2015

Thanks for posting! Sounds like a problem with your window balances. I'm not sure that plastic piece is the issue. Please tilt your window in and show us a few pictures of the balance (located on either side of the window) and we can work from there. We may have more questions, but let's start here.
A quick learner says:
April 2, 2015
I would like to order some parts if you can help me locate them on your Web site.
I have Champion double hung, double pane, tilt windows. Pics below.
1. 6 snap-in end caps. These pieces snap into the ends of the lift handles on the windows.
2. 6 pivots - these attach to the spiral balance and hold the windows when they tilt out. They are plastic pieces and several have broken on me.
3. Some replacement insulation and sliding felt.
If you can guide me to the right products I will place the order.
Oh, I also need directions for installing the felt and pivots.
Thank you so much!!
Best, - Michael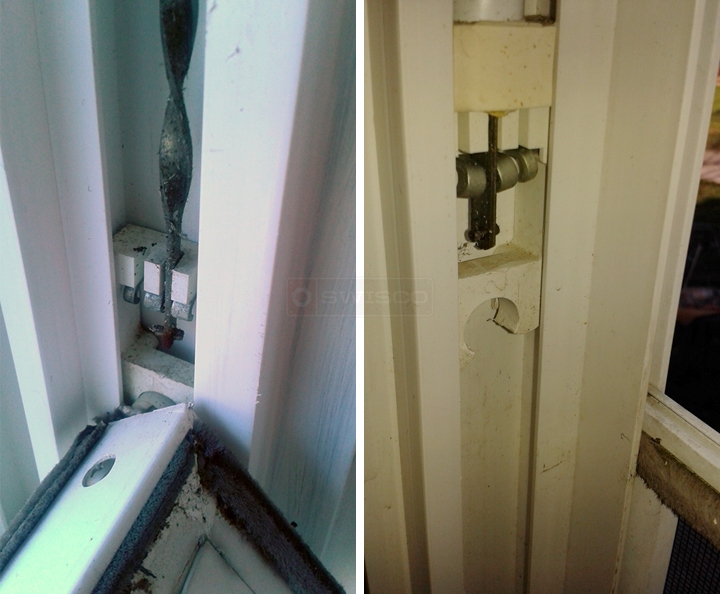 Paul from SWISCO responded:

April 2, 2015

Thank you. The manufacturer of this pivot shoe is actually no longer in business. We suggest our

15-046

pivot lock shoe as a substitute. This part is 1-1/4" wide and 1/2" thick. Please compare dimensions to confirm. We have videos on the right hand side of this page that may help you install them.

I'm afraid we do not have those end caps. Since the manufacturer is out of business, I am not sure if you will be able to find them at all.

As for the weatherstripping, I will need to see a sample removed from the window, along with dimensions. When you take this picture, make sure we can see its profile. Thanks!
A quick learner from New Albany, IN says:
April 3, 2015
I'm confused - Champion Windows is still in business as far as I know - but I can't get parts for these windows? Could you just explain a little more? Thanks! - Mike
Paul from SWISCO responded:

April 7, 2015

Champion actually doesn't manufacture that tilt shoe and end caps. They were buying them from another company that are no longer in business for use in their windows. I know it's confusing, but you see that kind of situation a lot in this industry!
A home owner from New Albany, IN says:
November 6, 2015
I bought the tilt shoes you recommended and the charging tool and used the cutout method - a little tricky at first, but now the windows are repaired. Thank you so much. - Michael