Channel balance (sash) replacement
A handy person from Quebec says:
July 15, 2013
I just want to be sure before I place my order...
The metal part of the sash measures 27". The stamping on the side is as shown 26-D-40. It appears to be a 351 series sash; however, I have no idea which option I should choose. I saw another poster post a similar question with a similar stamp and you asked what the weight of the sash was. After there were no responses.
So, is the weight of the sash necessary to determine which option to take? Is that the weight with the spring and plastic parts at the end or just the metal u-channel? How accurate would the weight need to be? I am not sure if I have a scale that would be that sensitive.
Let me know any other information that I could provide that may be of help. I will most likely order a dozen or more of these along with some handles that have pretty much disintegrated from sun exposure. Thanks.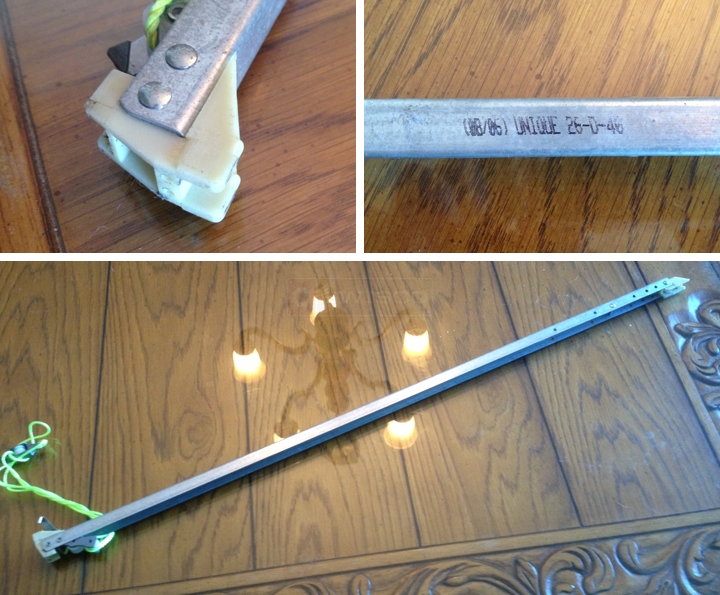 Tom from SWISCO responded:

July 16, 2013

Yes, knowing the weight of the sash is the best way to determine what option you need. If you have the

S351-27

, then you should see a weight rating chart under its pictures. This shows you what kind of weight each option can support.
Donna from SWISCO responded:

July 16, 2013

Also compare your balance to the

Series 390

, the difference from the

Series 351

is the shoe depth.

Series 390

has the

15-001

attached and

Series 351 has the

15-002

shoe attached
A home owner from Quebec says:
July 19, 2013
Do I weigh the sash with the spring loaded in it? I imagine these sashes must be within ounces of each other so I would need a scale that's pretty precise I imagine? Is it the spring that changes or the guage of steel for the sash that will change the weight of these things?
A home owner from Quebec says:
July 19, 2013
Ok, I think I am confused here. I assume you do not want me to weight this sash balance. I assume I want to weigh the actual window?
Tom from SWISCO responded:

July 19, 2013

Yes, the part of the window that slides up and down is known as a sash. We will need to know that weight.