Channels need to be replaced.
A landlord from Titusville says:
October 4, 2017
After a lot of jerking around, I finally got these two channels away from the window. I'm not sure how they'll go back in, but I trust you can help with some good instructions. Your video clip looks neat but I don't have that little latch on the inside of the frame used to help get the channel out.
Mine are marked: 29930F and 29930H crossways it's marked B.S.I.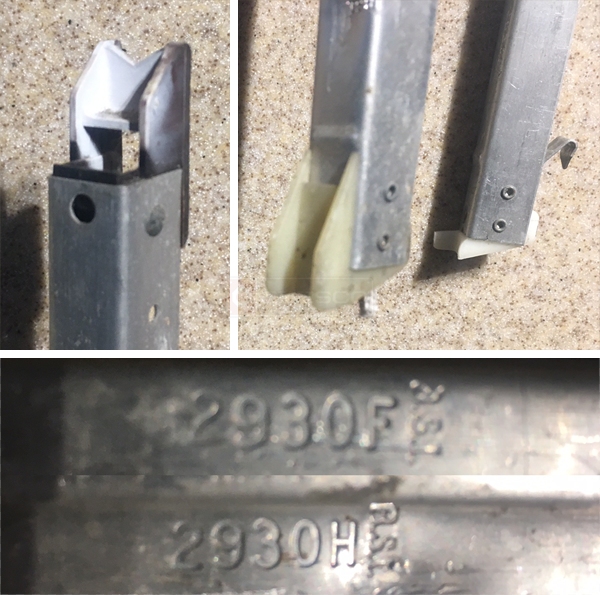 Casey from SWISCO responded:

October 9, 2017

I have a video I believe may help you with your current project. Take a look below at our video on how to replace a window sash channel balance.
A landlord from Titusville says:
October 9, 2017
The video doesn't help much because I don't have take out clips on my window. Now what?
A landlord from titusville says:
October 9, 2017
I sent you my numbers but you didn't say if you carry this model:

29930F
29930H

Please respond
Paul from SWISCO responded:

October 12, 2017
A landlord from Titusville says:
October 16, 2017
Here are some more pictures. These are from a smaller window but same make. First pic show channel which has come loose. A hook at the top of the frame likely has something to do with removal. Other pics show inside of window with channel removed. Plastic rectangle at top of window looks like it holds channels in place. Please let me know what I need for correctly installing the channels.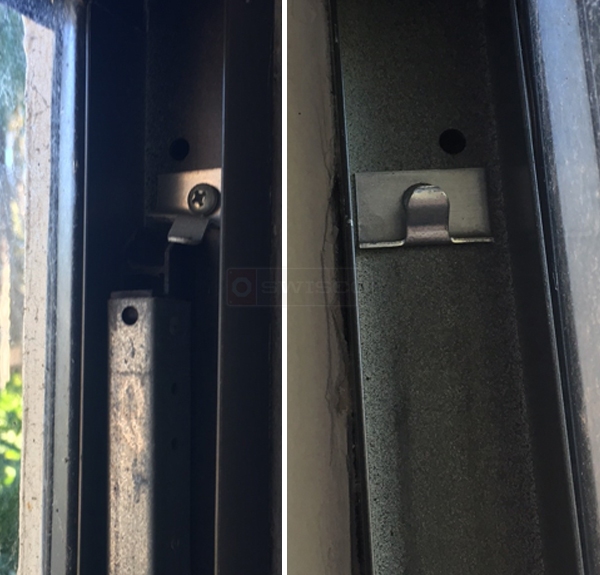 Paul from SWISCO responded:

October 20, 2017

Thank you! That looks like our

16-028

, just a little bent out of shape. Look over our measurements and information for this part and see what you think. Thing is, this isn't usually used as a take out clip. It looks like yours is. I wonder if these were installed as a last-ditch effort by whoever put these in. It's very odd for a window like yours to have no take out clips whatsoever. It's possible whoever installed your windows was in a pinch to get the job done and just used whatever was on hand. Happens all the time.

You could also always just install a screw in the jamb as a temporary measure. The balance will catch it when you raise the window, and the sash will come out as normal. Of course, this is just a temporary measure. You'd want to remove the screw after everything is reinstalled, otherwise the sash will come out every time you open the window.
A landlord from titusville says:
October 30, 2017
Paul
Tried the screw idea. Looked like it might work but have run into this situation....see pics. Balance not caught by plastic thing on top of window--either side. Doesn't look like the plastic keeper is broken. What do you suppose is happening and how to fix?
Also, old channels and new ones look pretty much the same.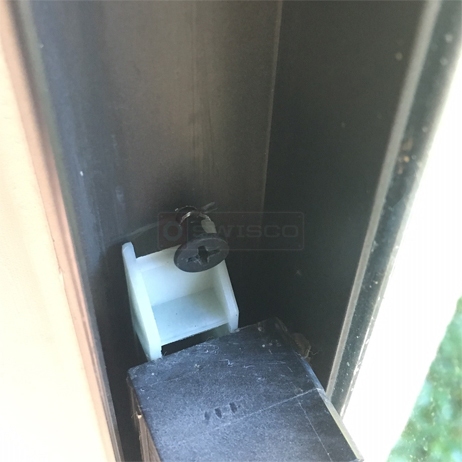 Paul from SWISCO responded:

November 3, 2017

Does your top sash guide look like our

18-168

? If not, please send us a photo of it. This is the type of Yale Ogron window uses on their sash guide to lock the balance in place to the sash.
A landlord from Titusville says:
November 4, 2017
HI Paul
Yes, it appears I have the Yale Ogron keepers at the top of each window. I measured and they measure the same as the reference picture you sent me. Mine don't look broken or worn but why do the channels want to scoot past them? Some of the channels have already worked their way past, but a couple are sitting snugly against the window. I'm really confused. Have any other ideas?
Thanks
George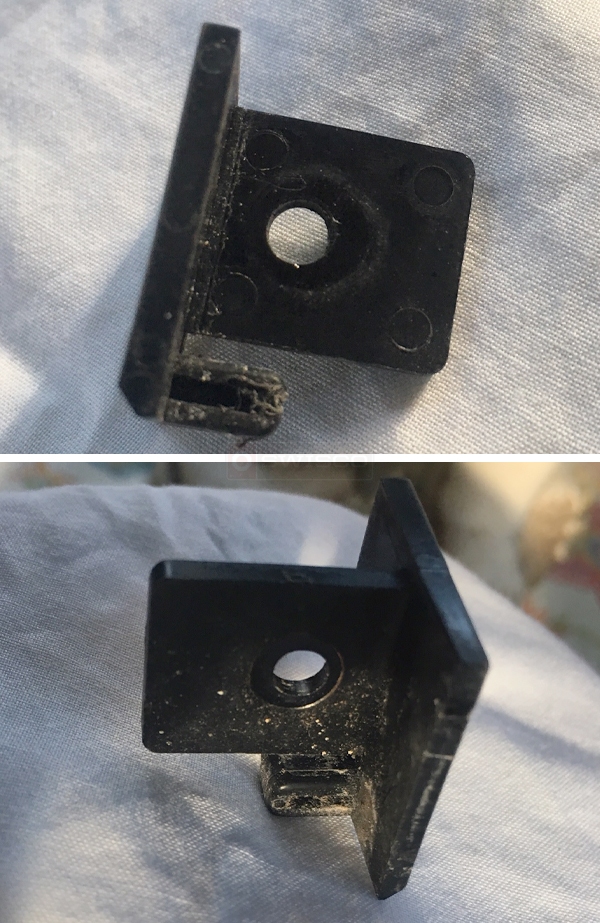 A landlord from titusville says:
November 6, 2017
Paul
Yes, the Yale Ogron sash guide is what I have and the broken or worn ones have let the channels slip by them. (Sorry for some of my confusion in last message but my windows are in such bad condition, I didn't know what "correctly installed" is supposed to look like.

Last issue for me is color. I'd like to have my future orders in bronze or brown if you have these. I'll check your site. In particular, the sash guides will look much better if they'r not white. Thanks again for all your help. I'm really getting good at getting these windows in and out with new hardware!
George
Paul from SWISCO responded:

November 10, 2017

I honestly don't understand why your windows have so much play, since they have been in the house for some time now. Usually, this type of window doesn't spread like this. There may be some other issue at work. You may need a local professional to come out and look at it.

As for the top vent bracket, it looks like our

18-168

. We do not currently have them in black but we'd be happy to have that color made up for you. Please give us a little time as we work on that and I'll let you know when it becomes available.
Tom from SWISCO responded:

November 22, 2017

Thanks again for waiting! Our

18-168

is now available in black.