Help finding new channel balance?
A home owner from USA says:
November 4, 2014
Hi, I need to identify the channel balances from the attached photos. The length is 26 7/8 inches.Please let me know the item number and price. I need two.
Thanks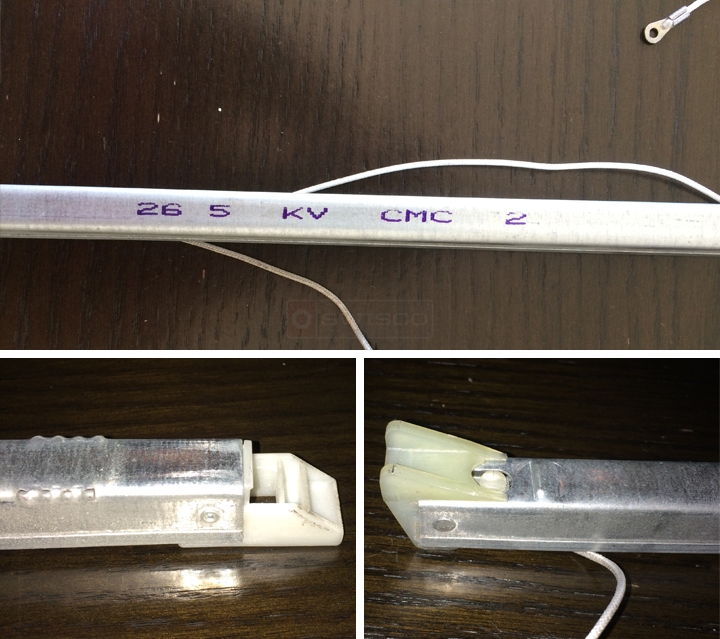 Tom from SWISCO responded:

November 5, 2014

Hey, thanks for posting. I've narrowed this down to two possible channel balance Series: either our

Series 351

or our

Series 390

.

Now, as you can see, the only difference between these two Series is their bottom shoe. The

Series 351

uses the

15-002

while the

Series 390

uses the

15-001

. I can't quite tell what you have based on your pictures, though. Please carefully compare their dimensions to your own hardware and see which is a better match.
A home owner says:
November 5, 2014
Other than the 1/8 inch difference, is there any other way to determine which one I have? 1/8 inch leaves very small margin for error in measuring, so it could be either.

Also, if I decide I want to purchase from you, how can I do that? whenever I call the office to talk to someone I just get voicemail.

Thanks
Tom from SWISCO responded:

November 6, 2014

I'm afraid there's no other way to determine what shoe you have. That 1/8" is the only difference. Just measure as carefully as you can.

All orders can be placed directly on our site.
A home owner says:
November 6, 2014
thanks, it's the 1 1/8" one. When trying to purchase on your site it asks for the sash weight, are you able to determine which one I should purchase from the stamp in the pic I provided?

Thanks
Tom from SWISCO responded:

November 7, 2014

A stamp of 26 5 typically corresponds to our 2650 option, but it's always a good idea to weigh your sash just in case.
A home owner says:
November 7, 2014
Got it, thanks

I weighed the sash and it came out to 20lbs. The 2650 is for 26-30 pounds and the 2640 is 19 to 26. I see the warnings about the jamb causing friction etc, so which do you recommend and given the 26 is in there already, should I just get that to be safe?

Thanks!
Paul from SWISCO responded:

November 10, 2014

If your sash is 20 pounds, then the 2640 would be the best choice. It's possible that the original installers over-estimated when they installed the balances you have now.
A home owner says:
January 3, 2015
Hi, I received these parts and attempted the install today, however, ran into two complications:
1. First, the metal clip that one pulls out to engage the balances broke. See attached photo for what it looks like. Can you suggest a replacement part and instructions to replace it?
2. Second, the plastic piece at the top of the sash (it is screwed into the sash in the channel) is broken. This prevents the channel balance from butting up against the sash. As a result, when the sash is closed, the balance just stays put. See photos. I've included photos of both sides so you can see what a functioning part looks like in the sash. Can you please suggest a replacement part for this item. The depth of the sash's channel is 5/8".
Thanks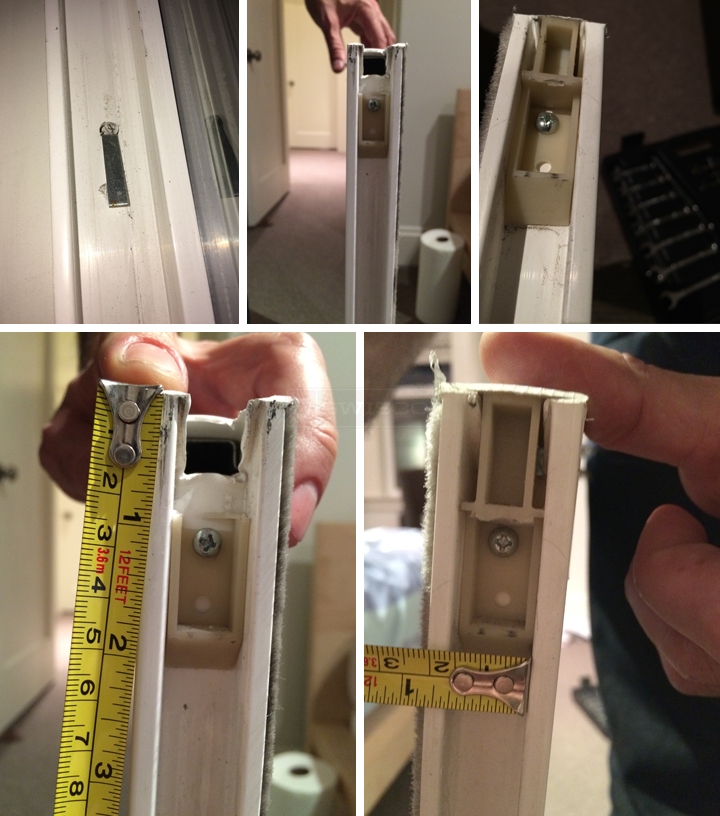 Tom from SWISCO responded:

January 6, 2015