Need to replace Balance
A handy person from Niles, Illinois says:
June 28, 2014
I have several Marvin Window that are in need of having the balance replaced. I bought the house in 1990 with all of these Marvin windows installed by the prior owner.
the balance has 16XHD stamped on it, the window wieghs 22.5 pounds. What would you recommend for replacement? Please note in picture that it looks like the intaller glued and nailed the wood and trim. I assume I will need to remove the wood strips and trim to remove the jam and replace the balance. Is this correct?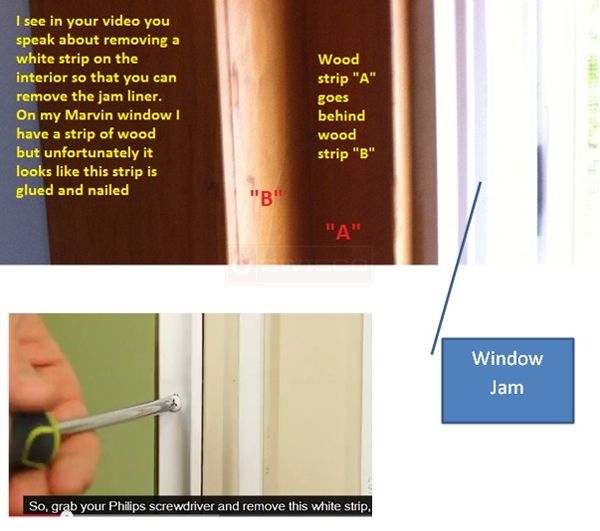 Paul from SWISCO responded:

June 30, 2014

I think you are going to have to buy new wood trim. Normally, the interior trim is nailed, so since yours is glued on top of that, it'll be harder. With a utility knife, carefully try cutting away the glue and then, just as carefully, remove nails with the trim.

Once you can remove the balance, please take a few pictures of it for me to see and we can try to identify a good match for you. Make sure to take pictures of both ends, and of whatever stamp you see printed on the metal channel.
A handy person from Niles Illinois says:
July 5, 2014
Ok, Here is my follow up.
Window is 42 3/4 x 20 1/4
Window weighs 22.5 lbs.
Stamped on the metal channel is 16XHD TS6
Several diverent views of same channel are attached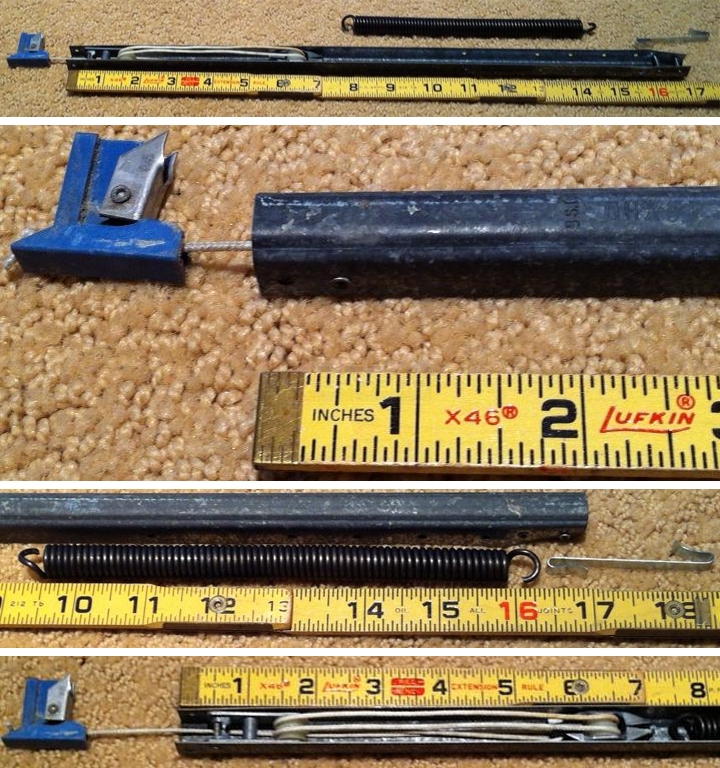 Paul from SWISCO responded:

July 8, 2014