Simonton double hung window
A contractor from Wilmington, NC. 28403 says:
April 12, 2013
Looking for "coil springs" for a simonton double hung window. The coil fits in a 1" channel and is 4" tall.
Dont know the series,,,but they were built in 1999..
Thanks...
Jeff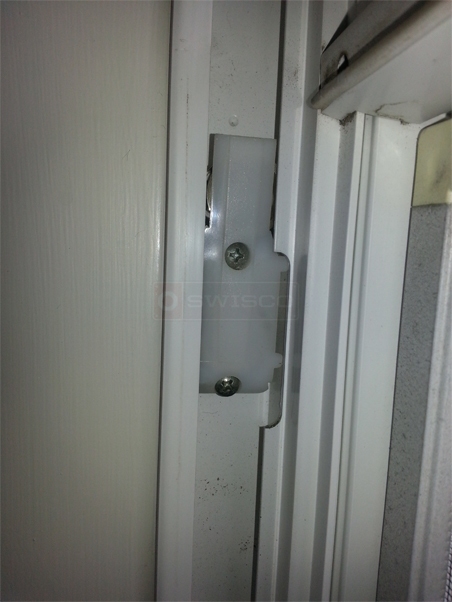 Tom from SWISCO responded:

April 12, 2013

Hey, Jeff, thanks for posting! Could I see your hardware removed from the window? That will help us find what you need. Thank you!
A contractor from wilmington,NC says:
April 12, 2013
Thanks for the response...
But...actually no....i cant show you them removed..
They are ALL broken in one way or another.
The picture of the coil was taken off a "like for like" window elsewhere....
There are 5 windows with all broken coils...
I am going to need 10 new coils...
Sorry...jeff
Tom from SWISCO responded:

April 12, 2013

Unfortunately, without seeing more I won't be able to identify what you have. I'd have to see the coil spring itself, or even the pivot shoe. The picture you have is just of a cover, which could work with any number of different coil balance setups. How badly damaged are your own balances? Are they completely damaged beyond identification?

In the meantime, you can look through our

Sash Support Coil Balance Section

to see if you can find what you need.
A home owner from South Carolina says:
July 28, 2013
I have the same problem (picture is the same type of window). The cover is actually 3 inches tall and 1.25 inches wide with the tabs. The
15-111
pivot shoe looks like the same one in the window. There were two coil springs per side. The look similar to the
series 160
coils, but the rectangular holes near the connection tabs are in different places. One looks close to the tab like the 160 series, one is a bit more than an inch away from the tab. The only markings I could find is a "4" just below the hole. The window weighs about 25 lbs. I am assuming I can use the same coil cover and pivot shoe and get two 160 series coils, but I am not sure of the weight and if the holes being in a different place matters. Thanks
Tom from SWISCO responded:

July 29, 2013

Thanks for contacting us. I'm not sure about the holes being in different spots. I'd have to see a few pictures of your spring in order to see exactly how different the holes are placed.

What about the weight aren't you sure about? If your window is 25 pounds, you will need enough springs to support that weight. Keep in mind that coil balances are different from other types of balances, in that you would have to divide that weight in order to determine how many springs you need, and at what strength. You should get an exact weight, though, just in case.
A home owner from South Carolina says:
July 29, 2013
Thanks for the reply. I have attached three pictures. Two showing the (broken) coil springs with the rectangular holes in the end of the coil and one showing the number 4 on one spring only. For a 25.6 lb window, I know that I should have 13 lbs of spring force on each side, so the number 4 was confusing.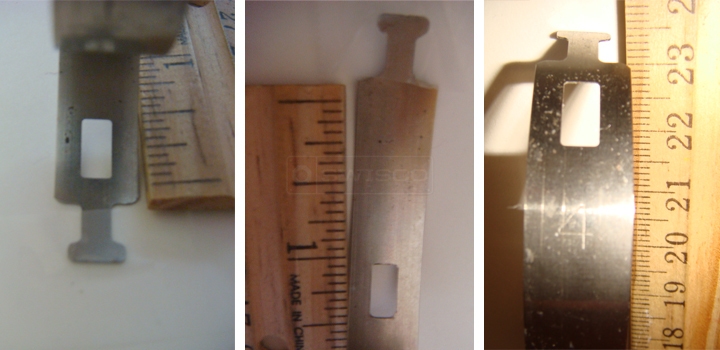 Donna from SWISCO responded:

July 30, 2013

Thank you for the images! Looks like you have something like our

S165-4

. These coil springs can support 4 pounds each, so you will need enough to support that sash weight.