Spiral Balance question
A home owner from port st lucie says:
March 23, 2015
question: I am trying to replace a spiral balancer from my window frame. I watched your video about removing the screws from the bottom of the window to attach and replace the balancer. The only problem I cannot find any screws to remove from the window lower casing. I am looking at
series 500
for balancer. Do I have an unusual type window? The length is 29 inches, end tip appears to b yellow or very dull white, and has 5/8 thickness. Could u help me.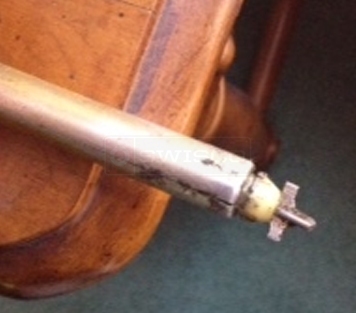 Paul from SWISCO responded:

March 24, 2015

I think we can help, yes. If you can, please weigh your sash on a scale so that we can determine the proper tip color. As for the balance itself, please send some photos of your window sash, especially the end that the balance spiral attaches to and we can confirm what replacement you need. Thanks!
A home owner from Texas says:
March 25, 2015
Same question for me. The bottom of the sash has no screws to undue. On the right side of window in picture, spiral balance has popped out and hangs.
Top of spiral balance is like this one discussions/spiral-balances-Questions-About-My-Windows-77-51422
Also these windows have no room to move to one side to remove sash.
Any help would be greatly appreciated!
Carol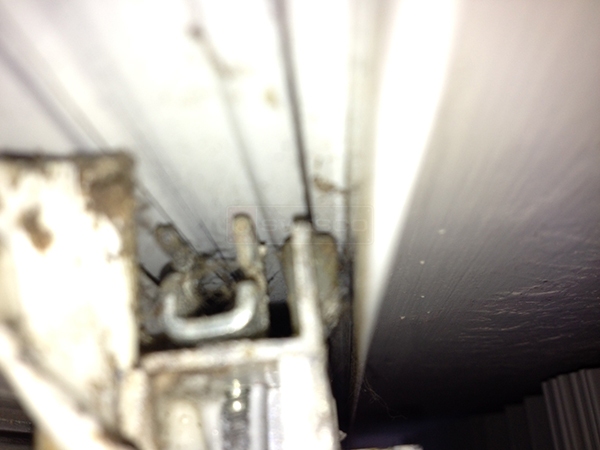 Paul from SWISCO responded:

March 26, 2015

Your set up is actually a different. The bottom balance clip is attached to the side of the window like our

17-010

balance clip. I don't believe you can remove your sash to get to it, because it is a builder's grade window and they are not made to come out.

I think you have a 3/8" tube balance like our

Series 400

but you would need to compare. To replace the balances in your window, you will need to detach the balance cross from the clip using our

75-005

tool. You can also try needle nose pliers. After you unhook the balance, unscrew the tube at the top of the window track and lower the sash while working the balance out of the window. To install a new balance, close the sash, drop balance tube down from the top of the sash, screw the tube at the top, raise the sash, hook the charging tool (

75-005

) to the balance, wind the spiral three turns to charge it, and finally hook the cross to the clip. Hopefully this isn't too confusing.
A home owner from Texas says:
March 26, 2015
Thank you Paul for your quick reply. Yes, we have builder grade crappy windows. LOL

Some of them seem to have a clip type that I'm thinking might be like this Clip-On-Bracket/pd/Bottom-Sash-Spiral-Balance-Clips/17-094

Now to go around to our multiple "broken" windows and gather my list of supplies and place an order.

Thank you for saving my husband and I labor costs by helping this DIYer!

Carol
A home owner from Texas says:
March 26, 2015
Hello again!

I have a new problem I hope you can assist me with. One of our windows won't open. Both spiral balances broke. I believe part of one is stuck down in the balance channel.

Our sash doesn't come out. Any tips on how to get this window open to allow us to repair the balances?

Thanks,
Carol
Paul from SWISCO responded:

March 27, 2015

That is a problem. With the sash unlocked and the balances unscrewed at the top, you might be able to grab onto the balance tube and pull it up and out. That might at least loosen the sash to raise it up. I don't like to use oil or WD-40 on window frames because of the mess it causes, but that could be your last resort.