Window replacement part
A home owner from Oahu, Hawaii says:
October 16, 2013
We are hoping to find replacement parts for our house built in 1957. Windows are original. Could you please help us see if your company has the parts we would need?
Thank you for any help you can offer!
Erin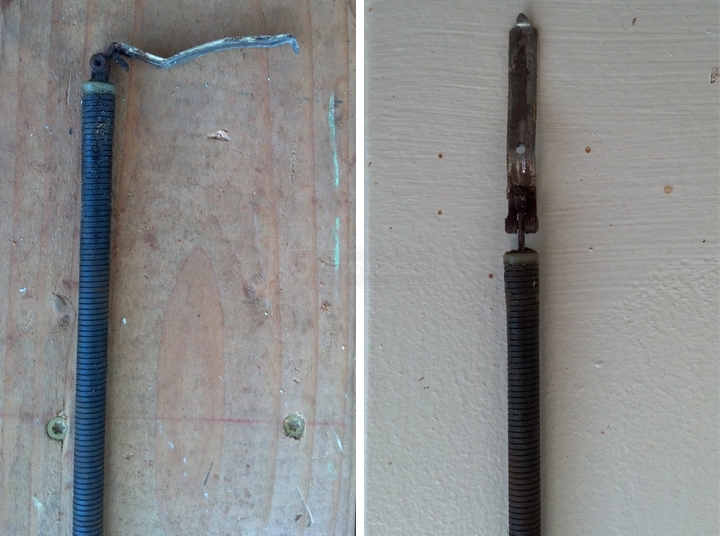 Paul from SWISCO responded:

October 16, 2013

Thanks for posting. We don't have an exact match, but you might want to consider a

Series 500

spiral balance used with a bracket like our

17-012

. It's what I've used in the past for balances similar to yours. What do you think?
A quick learner says:
October 16, 2013
We have a non-tilt, 3/8 in spiral. Would the 400 Series be equivalent to the 600 Series you recommended? Could it be used with the same brace you listed?

Thanks very much for your help!
A quick learner says:
October 17, 2013
Just in case my last post didn't go through...I wanted to thank you, Paul, for your response. We have non-tilt windows (3/8 in diameter spirals balances), so I'm figuring the 400 Series would be equivalent to the
Series 500
you recommended? And could you also say if the bracket would fit the 400 series as well?
Thanks for all your help!
Paul from SWISCO responded:

October 17, 2013

In 1957, wood windows were using a balance like our Series 500, which is why I recommend that. Keep in mind that the 5/8" (or 9/16") diameter is determined based on the outer tube, which your balances appear to lack. The spring itself may have a diameter of 3/8", but I think if they had their outer tube it would buff up to 5/8".

Aside from that, I don't think our

Series 400

would have the strength necessary to hold up an old wood window.
A quick learner says:
October 17, 2013
You are correct that it doesn't have the protective tube. Thanks so much for all the information! You've been a terrific help.
A quick learner says:
October 17, 2013
Hi Paul! One last question...promise! What tip option should I select? Thank you again!
Paul from SWISCO responded:

October 18, 2013

Not a problem, glad I was able to help.

As for the option, the best way to determine what you need is to weigh your window sash. Now, that may be trickier than usual with your particular window. A lot of older non-tilt sashes were actually not meant to be repaired, and therefore cannot even be removed from the window! It's a frustrating and illogical design, but sometimes you just have to work with what you have.

There are a couple things you can do. You can first see if your sash can be removed easily. It's possible yours was meant to be repaired and you can weigh the sash headache-free.

On the chance that it's not, you can either have a handy person come out and disassemble the window for you (which I wouldn't recommend, of course), or you can simply place a scale on the sill and gently lower the sash onto it while it's still in the window. Don't get me wrong, this isn't an ideal solution, and won't give you the most accurate reading in the world. But hopefully it's enough to give you an idea of what the weight is and what color tip would be the best choice.