weatherstripping
A home owner from Redford, MI says:
October 11, 2016
I am looking for two types of weatherstripping for my double hung windows. One is on the inside bottom of the upper window and seals between the top and bottom window. The second one is on the outside of the bottom window and seals the bottom window against the sill. Image_2949 and Image_2952 shows inside of top window. Image_2950 and Image_2953 shows outside of bottom window. The information that the previous owner left for me shows they are Polar Cap by Great Lakes Windows. They were installed in 1985.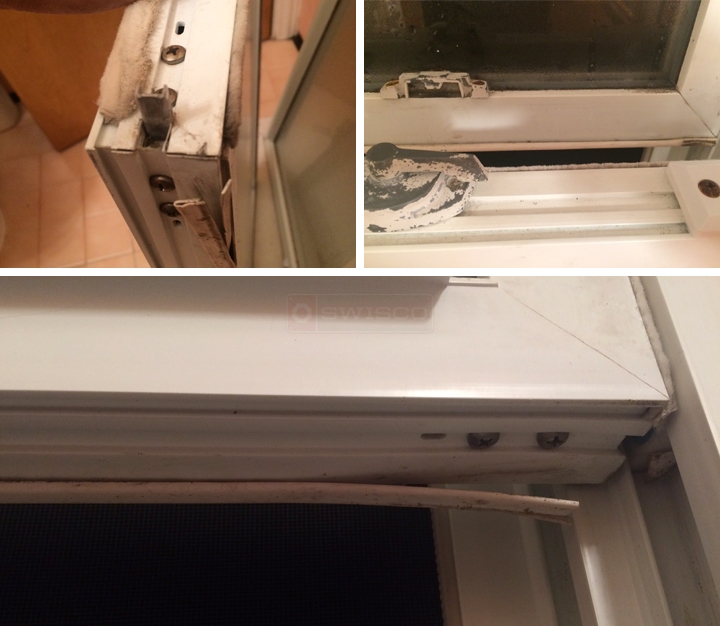 Tom from SWISCO responded:

October 17, 2016

It's tough to make out what you have based on these pictures. Only the first picture above shows us the profile, but it's too damaged to identify. Is there anyway you can show us a clear picture of each seal's profile, as undamaged as possible? In the meantime, you can see our entire section of weatherstripping

here

.
A home owner from Redford, MI says:
October 17, 2016
Here are some more pictures. Since the windows are over 31 years old pretty much all of the weatherstripping needs to be replaced. On the first picture I drew what the weatherstripping looks like from the side. The arrow points to the side that is in a channel on the window. I have not been able to figure out how to get the existing piece out. It is so brittle that it breaks every time I try and do anything to it.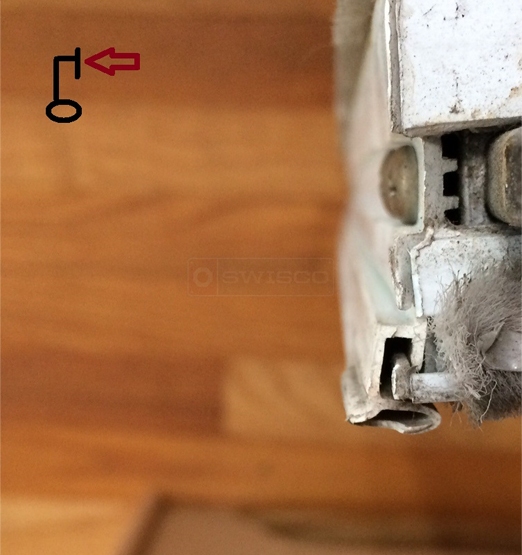 Tom from SWISCO responded:

October 19, 2016

Ah, perfect. That little drawing helps a lot. I'm pretty sure we can replace this, though it will have to come down to your exact measurements. The sizes for this kind of seal get pretty specific, so you will need to remove a piece and measure as carefully as you can. Start by looking at our

58-182

,

58-183

, and

58-171

. We also have the

58-164

, which is a possibility. We show detailed measurements for each of these seals on their respective store pages.
A home owner from Dyer, Indiana says:
May 6, 2017
I am looking for the same style weatherstripping. As you can see from my picture, it is exactly the same. My windows are 30 years old. The "T" is approx. 9/32 inch and the bulb is approx 1/4 to 5/16 inch. It does not have the extra piece on the top like
58-171
has.
I am wondering what the homeowner from Redford, MI ordered and did it work for him.