replacement channel balance with unique shoe
A quick learner says:
November 13, 2011
I need to replace a broken channel balance from a Nuprime window. I initially thought that the 17" series 390 (version 1640) would be appropriate, but had reservations because the shoe looks slightly different. I have included photos and am hoping that you can identify the appropriate balance/shoe combo. Will I also need a take out clip?
Thanks,
Peter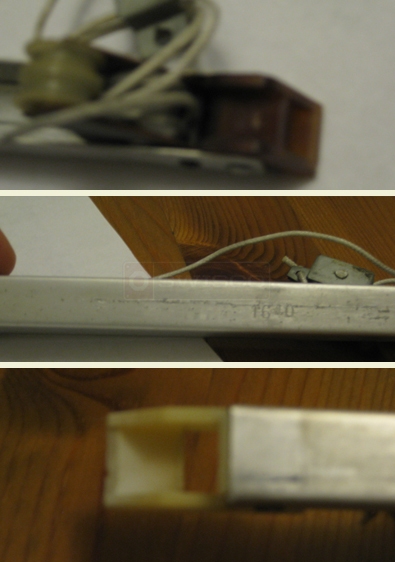 Mike from SWISCO responded:

November 14, 2011

Please take a look at the following guide so you can identify your balance attachments.
A quick learner from PA says:
November 15, 2011
Thank you for your prompt feedback. There are no wings on my shoe, however it does not match the dimensions or curvature of those you have shown. Length of my shoe is 3/4" and it has a more blunt toe with a slight indent. I don't know whether these other options are interchangeable, but would appreciate you option on how to proceed.
Thanks,
Peter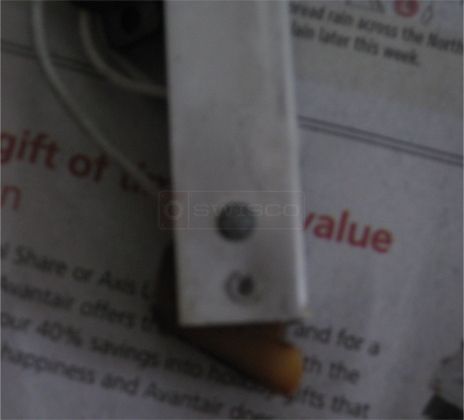 Mike from SWISCO responded:

November 15, 2011

Thanks for the info and picture.

I am not quite familiar with that shoe. I don't believe we carry any that are that short; is it possible that yours has a part of it broken off? I can't really tell in that picture.

If it's not too much trouble, can you submit a picture of that shoe from a different angle?
A quick learner from PA says:
November 16, 2011
Hopefully these additional photos will help. The edges are crisp and don't show any signs that a piece broke off. Do you think there would be any issue in replacing it with another 17" 1640 channel with a slightly larger shoe? If not, are there any additional parts that I will need to install this on the window?
Thanks again for your help.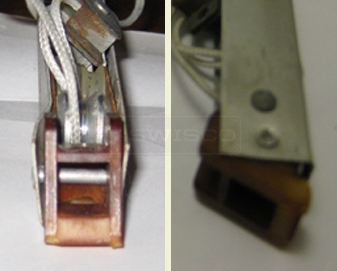 Paul from SWISCO responded:

November 16, 2011
A home owner from Florida says:
February 17, 2012
Had the same problem with norandex windows. it called for a 2950 channel guide but the shoe was too big. I shaved it down on a bench grinder and it works fine.