various coil balance questions
A quick learner says:
May 19, 2013
Having problem finding the right part. My sash measurements are height 34 inches x width 28.5 inches. It is double pane glass that tilts. The weight of the sash is 28.5 lbs (weighted on a floor scale).
According to your formula my sash weights 21.87lbs and the coil balance should be 11 (a 5lb and a 6lb). But when I requested help before, the response to my question was to purchase series 140-15 dual coil. Now, do I purchase the coil for 15lbs like the email said or 11 lbs like the calculations results were?
Also, I purchased the coils
series 190
both 640 & 540 but the lip that goes into the sash carrier is different. Can you tell me which is the right coil spring?
Also If I purchase the
series 140
dual coil does the spring coil come included? If not, which one do I purchase (the style of the coil).
Enclosed is the picture of coil and balance system found in window. The balance system on window now was incorrectly changed as the window does not stay up due to incorrect coil weight.
Please assist me by answering all my questions and providing the correct item numbers. Thank you.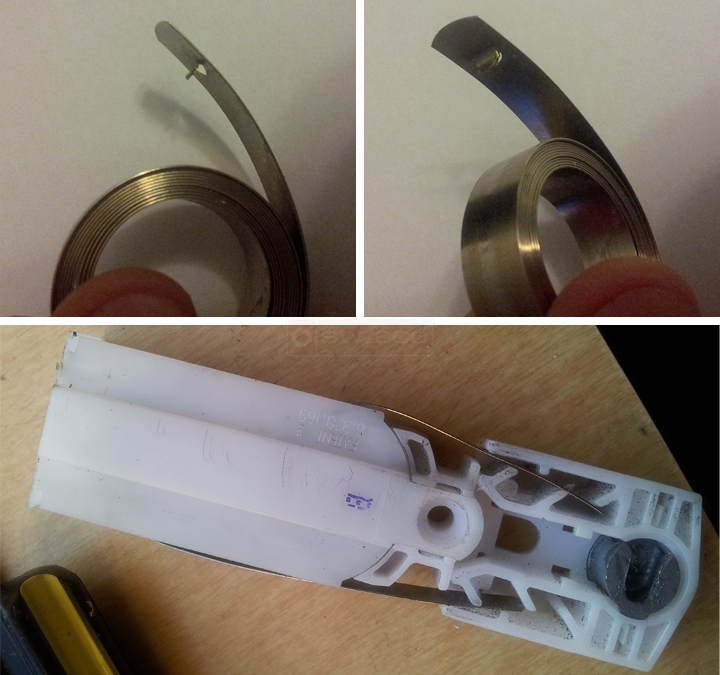 Paul from SWISCO responded:

May 23, 2013

I would definitely trust what you weighed when you put the sash on the scale over the formula. The formula isn't really infallible, and can, at best, provide a rough estimate of weight. It's always better to physically weigh it.

I recommend that you consider our

S140-14

. This is designed for sashes weighing 27 to 29 pounds, and come complete.